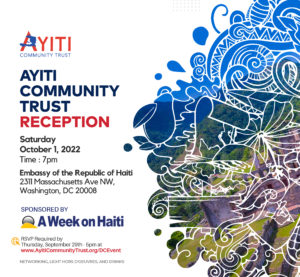 AYITI COMMUNITY TRUST RECEPTION
Saturday, October 1, 2022
Embassy of the Republic of Haiti
E-mail us for questions about ACT events
Click here for RSVP – www.AyitiCommunityTrust.org/DCEvent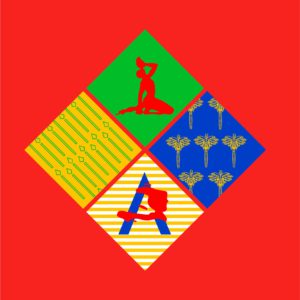 UNITED IN LEGACY
December 2022
Virtual Event/ Fundraiser
E-mail us for questions about ACT events
Participate in United in Legacy at www.AyitiCommunityTrust.org/United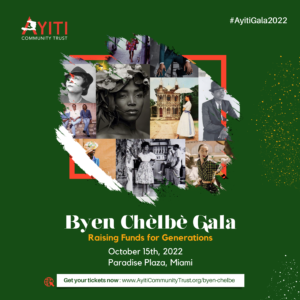 BYEN CHÈLBÈ ANNUAL GALA
Saturday, October 15, 2022
Paradise Plaza, Miami, FL
E-mail us for questions about ACT events
Click here for Gala Tickets – www.AyitiCommunityTrust.org/Gala
Volunteer with Ayiti Community Trust
Thank you for your interest in volunteering with Ayiti Community Trust. We are excited to learn and build with you. ACT's worked is backed by over 35+ active volunteers and in-kind contributors. Collectively, our volunteers output an average of 2,500 hours a year. Together, we are making meaningful impact! Mesi anpil (thank you), and welcome to the ACT collective!
This error message is only visible to WordPress admins
There has been a problem with your Instagram Feed.