Applicants must be organizations registered in Ayiti, led by Haitians, and whose missions and programs focus on one or more of ACT's interconnected pillars of environment, entrepreneurship, and civic education.
Grant Request For Application
Preference will be given to organizations that:
Articulate root causes and how the intervention impacts them.
Integrate more than one content area (environment, entrepreneurship, civic education) in proposed program/project.
Funds should be used for the following purposes:
Start-up of a program with a promising new approach
Capital – Building, equipment, or materials
Operating capital for scale-up of a proven concept/project
General Operating Support
Capacity-Building and Technical Assistance
Reasonable indirect costs for program/project implementation
Preference will be given to Haitian-led organizations based in Ayiti, e.g., a majority of the board and executive leadership is Haitian. Exceptions may be made for organizations that have a track record of empowering Haitians as change agents.
Preference will be given to organizations that have:
Organizational capacity including sustainability of other funding sources and ability to collaborate with other partners including government
A track record of making an impact in ACT's focus areas and where a grant from ACT would make a significant difference
Preference will be given to organizations that request grants that do not exceed 50% of their overall budget.
Preference will be given to organizations that have a track record of sustainable and measurable outcomes.
Preference will be given to organizations that have a scope of impact demonstrated by measurable outcomes (e.g., numbers of people served/impacted or geographic scope). 
Submit a LETTER OF INTEREST (LOI) in Kreyol, French, or English. The LOI should be accompanied by the attachments listed below.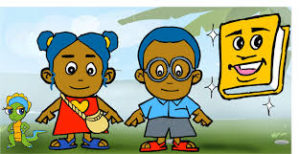 Université Quisqueya
The deterioration of Haiti's natural environment poses serious threats to the well-being of current and future generations. The main issues are climate change, soil erosion/deforestation, and poor sanitation. These long-term environmental issues are sometimes overshadowed by pressing social concerns such as political turmoil, poor infrastructure and poverty. But environmental and social issues are closely linked. Poor sanitation exposes already weakened populations to serious diseases. Climate change and deforestation contribute to food insecurity and insufficient flood control.
Lakou Kajou Project Description (English)
Lakou Kajou Project Description (Kreyol)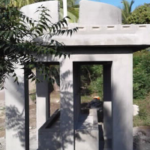 Pan American Development Foundation
In Ile-à-Vâche, particularly in the communes of La Fortune, Pradel, and Dentel, residents typically must travel 2-3 km to reach the nearest water supply. Often it is girls and young women who make this long journey. However, while these communities lack access to clean water, the neighboring commune of Balairase has a water system with an overflow problem - generating waste, creating mud, and contributing to stagnant water and the prevalence of mosquitos and waterborne disease. The Pan American Development Foundation (PADF) and the Ayiti Community Trust (ACT) are funding the extension of the potable water system in Balairase so that this wasted water can be redirected for use in these communities that lack water access.
PADF Ile a Vache Project Description