Earthquake Relief Overview
On August 14, 2021, a 7.2 magnitude earthquake struck Haiti's southern peninsula, affecting the South, Grand-Anse and Nippes Departments. Less than three days after the earthquake, Tropical Depression Grace arrived with 35mph winds, dumping rain on the region at a rate of 2 inches per hour. The death toll stands at 2200 deaths and rising; 12,268 injured; 52,953 houses destroyed; and damage to 62,862 additional houses. The rural areas up in the mountains are particularly hard hit.
The Ayiti Community Trust's Co-founder and President, Guerda Nicolas, was in southern Ayiti at the time of the earthquake and sprang into action. She visited several communities in the three Departments: (1) Department of the South (Departement du Sud), which includes the town of Aquin, Les Cayes, Camp-Perrin, Torbeck, Cavaillon, Saint-Louis du Sud; (2) Department of Nippes, which includes the town of Lievre, L'Asile, Sunai, etc); and (3) Grand-Anse Department, which includes the towns of Jeremie, Pestel, Corail, Beaumont, etc.).
Dr. Guerda Nicolas visited 13 different rural communities as well as cities in the three main departments in the south: Department of the South, Department of Nippes, and Department of Grand-Anse. During these visits, we set out to assess the following main areas:
Impact on Rural Communities
Assets of the people and communities
Existing Haitian-led grassroots organizations in the region
Measured capacity of the local grassroots organizations in each community
The Earthquake Relief Fund is a designated fund that supports others to rebuild their lives in the three phases of relief, recovery, and reconstruction. Our partnership with grassroots organizations restores a sense of agency to communities in remote access areas and promotes the use and economy of locally sourced goods.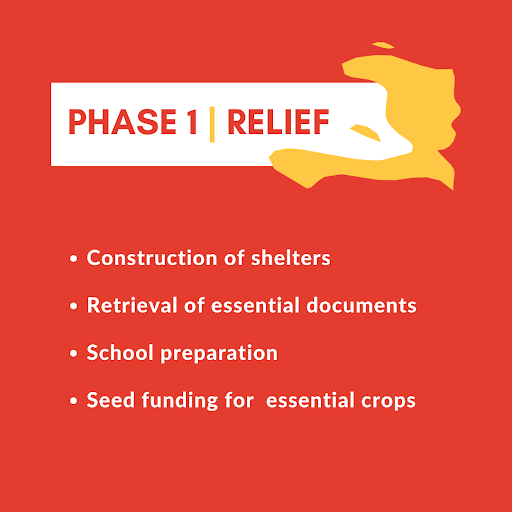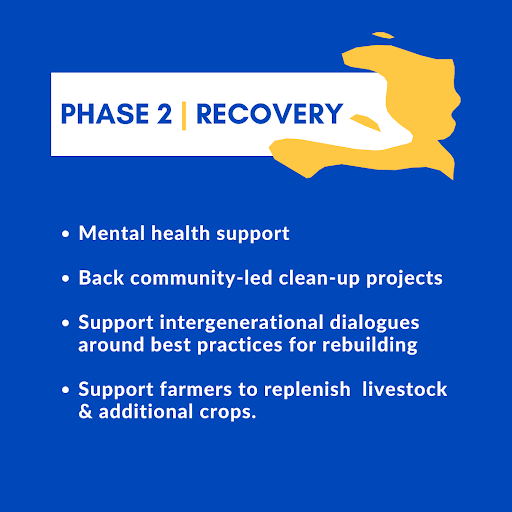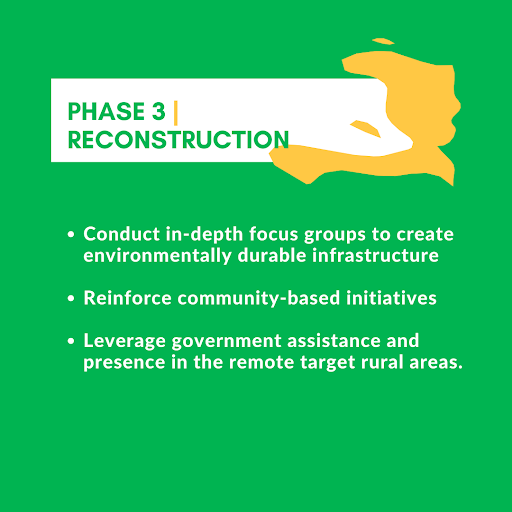 is a communal section of the commune of Camp-Perrin located in the Arrondissement of Les Cayes, in the South Department of Haiti.
Population: ~15,000 -20,000
Association des Techniciens Veterinaire Agricole Camp Pertinent Maniche (ATVACM)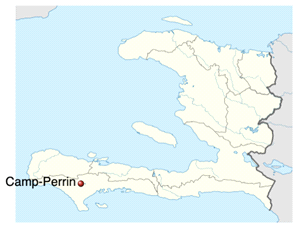 is a communal section of Anse-a-Veau, a commune of the department of Petit-Trou-de-Nippes, one of the 10 departments of the country.
Population: ~7,852
Local Grassroots Organization
Organization Pour Le Développement De Lievre (ODEPLI)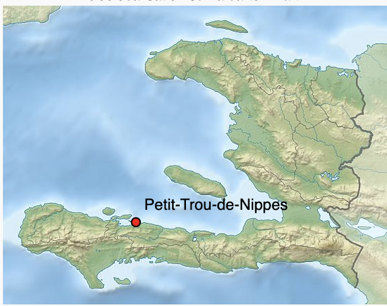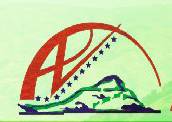 PARTNERSHIP WITH ASSOCIATION DES PAYSANS DE VALLUE (APV)
ACT is partnering with Association des Paysans de Vallue (APV), a 34-year old organization whose mission is "to mobilize farmers to constitute an organized force and to take charge of their future through rational and adequate exploitation of the resources of their environment for the purposes of controlled change and development, the restoration of their human dignity, and the conquest of their social integration."
APV's long-term work in the South of Ayiti makes it a unique partner to support grassroots organizations in the most remote communities that are being supported through ACT's Earthquake Relief Fund.
Given the limited organizational and fiscal capacities of these grassroots organizations, APV will provide fiscal oversight, provide support as needed, and monitor the progress of the work being done in the communities.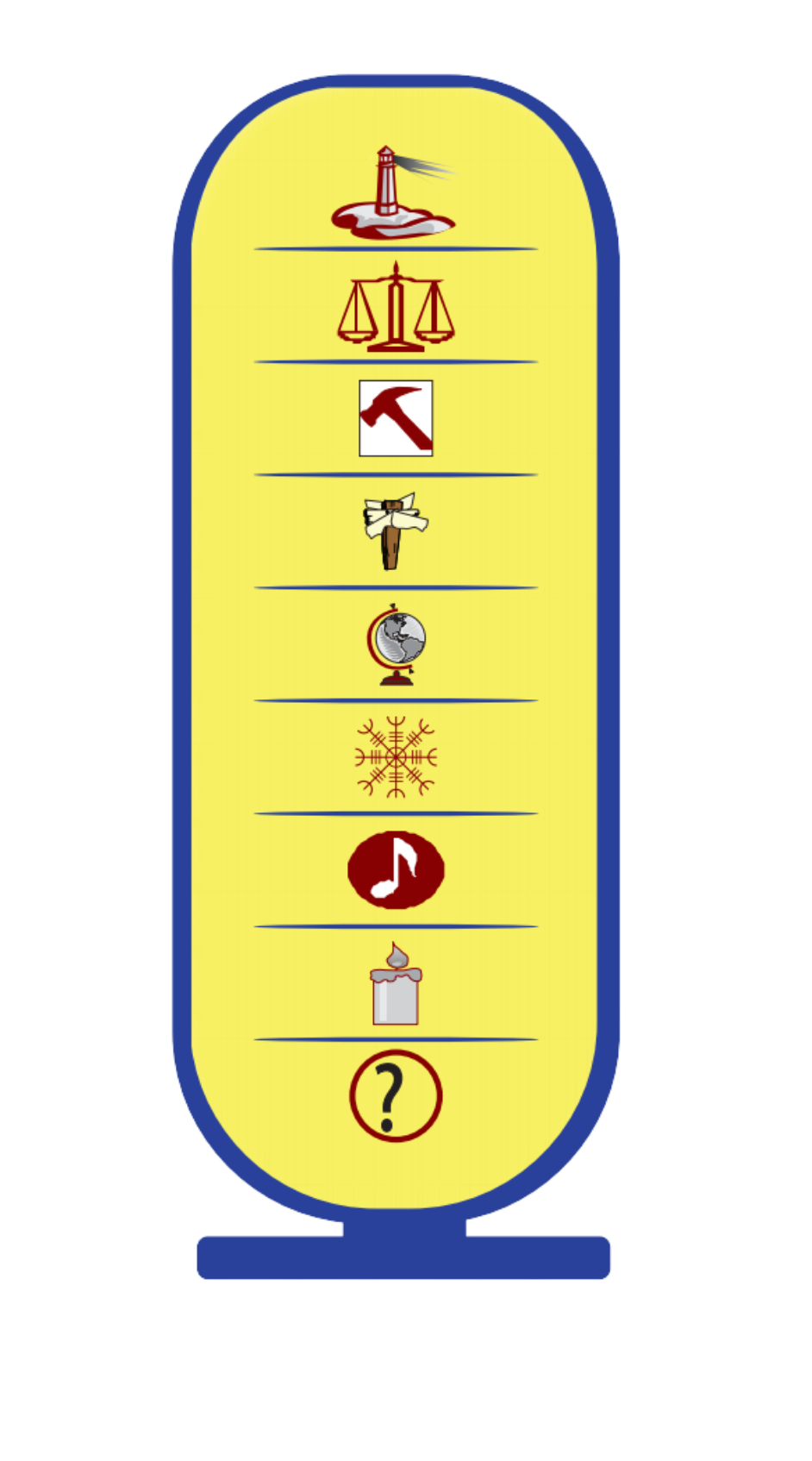 PARTNERSHIP WITH FONDASYON FELICITEE (FF)
ACT is partnering with Fondasyon Felicitee (FF), a 21-years old organization whose mission is to elevate people to achieve self-knowledge throughvourtorical (historical) research, essential human-centered values, and principles governing education, health, and justice.
FF seeks to develop wholesome, self-confident people who adequately grasp their past, efficiently assess the present in order to forge and lead towards an ever-improving destiny.
FF will be working with a psychologist in country to oversee the implementation a psychosocial community health project entitled as, "Know Yourself" in various communities throughout Ayiti including the south.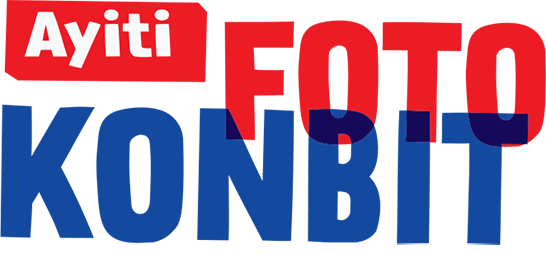 Foto Konbit will accompany the communities in creating a visual narrative and archive in Ayiti i starting in the areas of TOIRAC-CAMPLOIS and LIEVRE. Documenting the local solidarity, economic growth and the farmer associations. Photographed and curated by FotoKonbit Members. Focusing on circulating the images, bringing images from Ayiti by Haitians in the forefront of the narrative. "
Latest ERF Full Report Updates
Building Provisional Shelters
"We need something that is more durable." Jean Philippe Aurelien-Toirac